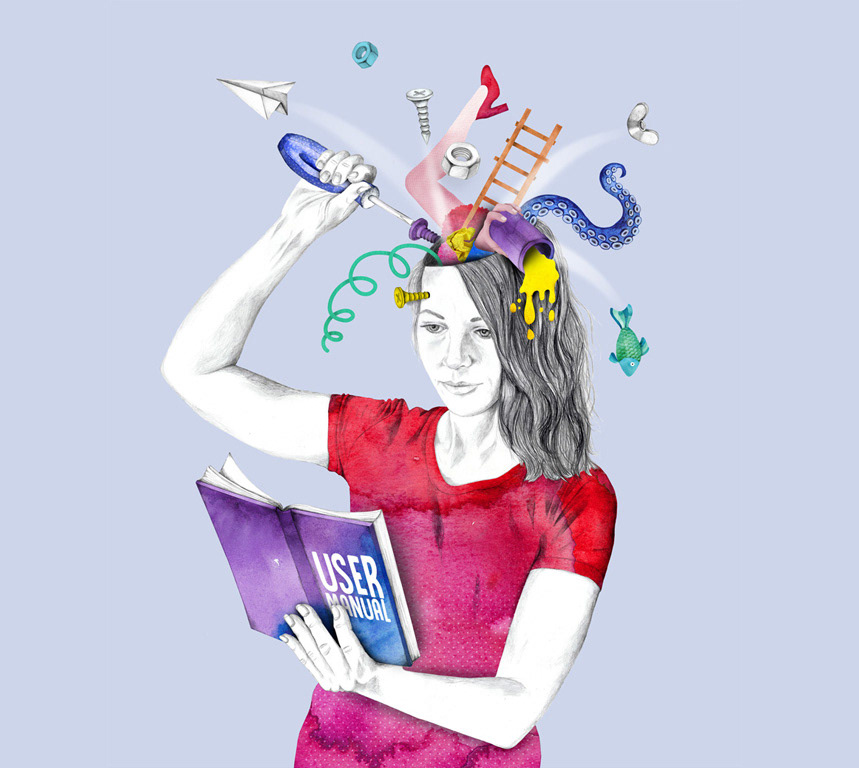 I'm an illustrator and designer living in Leeuwarden (the Netherlands).
About ten years ago, after my studies (Bachelor of Art and Education and Communication and Multimedia Design) I started my own studio. After exploring and experiencing graphic design in all its forms like, branding, campaigns, web design and designing exhibitions I discovered I'm the most passionate about making images and illustrations. This is where all my interests come together; the conceptual part, the freedom of exploring different techniques and materials, the combination of digital and analog, the storytelling and the magic.

In my personal work I'm continue trying to push myself to the next level, having so many ideas to work on. In commissioned work I love the boundaries, trying to be creative between the given restrictions and find the best solution possible.
Feel free to contact me for illustrations/design for: magazines, publications,  (children's) books, educational materials, packaging, murals, apps, patterns, exhibitions and more :-)
Clients:
OSG Sevenwolden, Merk Fryslan, Municipality of Leeuwarden, Municipality of Smallingerland, Municipality of Skarsterlan, Limor, Historical Centre Leeuwarden, FBTO, Tom Tom, Timpaangroep, Veiligheidsregio Fryslan, GH+O, Leeuwarden CH2018, Tresoar, Afuk, Donkergroen hoveniers, NTI NLP, Keunstwurk